TTI Success Insights Family of Assessment Reports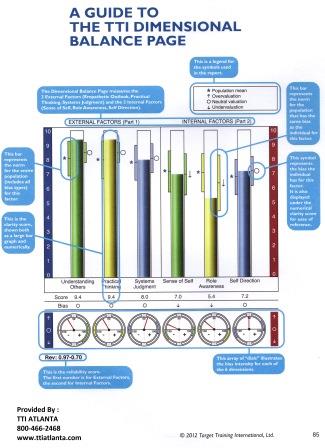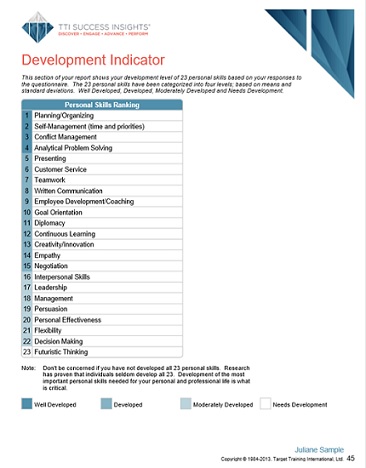 TTI SUCCESS INSIGHTS REPORT SERIES
The Success Insights DISC assessment reports are based on William Marston's research and reveal one's strengths, limitations, one's actual behavior and tendencies toward certain behavior in a social or work environment. DISC dimensions fall into four categories.
TTI TALENT INSIGHTS REPORT SERIES
The Talent Insights set of reports was created using only an individual's Behaviors and Personal Motivators and highly recommended for use in organizations that would want to benchmark hourly positions.
TTI TRI-METRIX ACI REPORT SERIES
The TriMetrix ACI Report is designed to increase the understanding of an individual's talents by providing insight to three distinct areas: Behaviors, Motivators and Acumen. Understanding the strengths and weaknesses in each of the three areas will lead to personal and professional development and a higher level of job satisfaction.
TTI TRI-METRIX DNA REPORT SERIES
The TriMetrix DNA assessment reports combine three sciences consisting of Behaviors, Motivators and Competencies which examine the behaviors individuals bring to the job, the motivators that drive them, and the ability to demonstrate the competencies required by the job.
TTI TRI-METRIX EMOTIONAL INTELLIGENCE (EQ)
Our emotions are the source and foundation of everything else. Neuropsychiatrists, through virtual reality and body mapping, have shown that the initial reaction to a stimulus is not the firing of brain cells but that of "endorphins" being released, and as a result, emotions.
TTI TRI-METRIX HD REPORT SERIES
Ensure that you hire, develop and retain the best possible talent. Based on a unique, 55-factor analysis, TriMetrix HD examines the Behaviors individuals bring to the job, the Motivators that drive them, whether they possess the Acumen to do the job and their potential to provide the Competencies required by the job.
PERSONAL TALENT SKILLS INVENTORY FLYER AND REPORT SERIES
The Personal Talent Skills Inventory (PTSI) is based on the science of Axiology from the original work of Dr. Robert S. Hartman. Axiology is a mathematical accurate science that objectively identifies how one's mind analyzes and interprets our experiences which identifies how we are most likely to act in any given situation and how we make judgments. The PTSI measures a person in six core dimensions.
EXCELLENCE FOR LEARNING & FAMILY RELATIONSHIPS DISC ASSESSMENT REPORTS
Achieving success in the educational environment today needs everyone's effort. Research has shown that since 1970 progress in education has flat lined. Quality education is no accident. It is the combined effort of teachers, administrators, parents and students. When all are working together in harmony, goals and objectives can be reached and the results rewarding. When conflict arises within the group, the overall goal of providing an optimal educational experience for students is compromised.